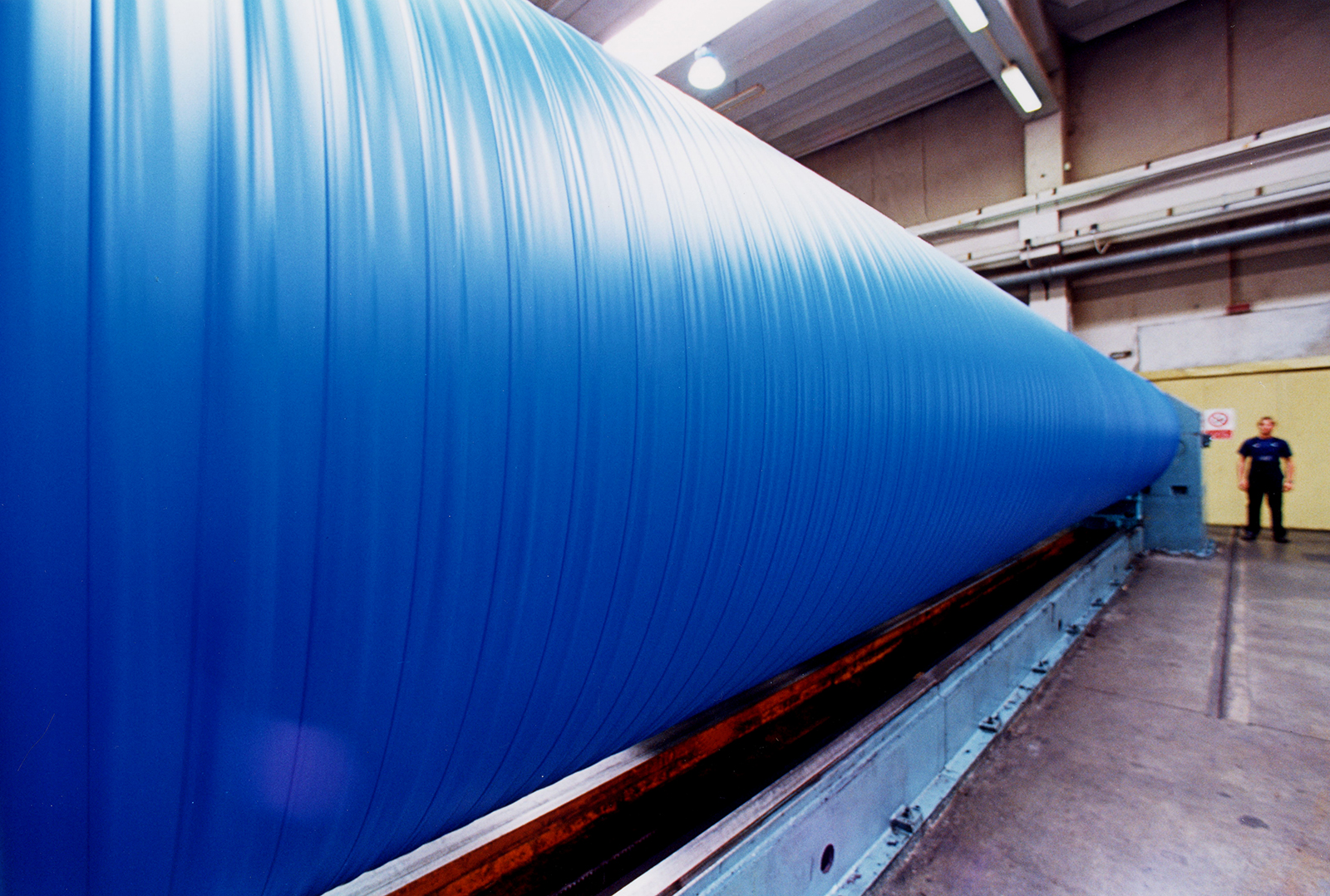 The activity relating to packaging of polymeric coatings for cylinders dates back to 1982 with the acquisition by RIF of the know-how and systems from a multinational company leader in the sector of polymeric compounds and finished rubber products, with decades of experience also in the sector of rubber coating for cylinders. Contextually to the beginning of activity in this sector, RIF provides a service of research and development in order to constantly update the technological characteristics of coatings with the growing application requirements of various industries, including:
• Paper Industry
• Plastic Industry
• Metallurgical Industry
• Textile Industry
In 1998 the company "RIF Roll Cover" was established, consisting in a joint venture between RIF and the Voith group for the business branch relating to polymeric coatings.
Currently, the RIF Roll Cover range of products allows to cover most of the applications of rollers and cylinders for the various manufacturing lines.
The integration with the other departments and above all with the great experience of RIF in the grinding and mechanical reconditioning of cylinders, allows us to provide a complete service, not limited to pure rubber coating.
Production Capacity:
• External diameter: 1800 mm
• Total length (including pins): 13,500 mm
• Maximum weight: 40 tons
Research and continuous improvement of the technological properties of coatings and the expansion of the range of applications represent our constant dynamic goal.